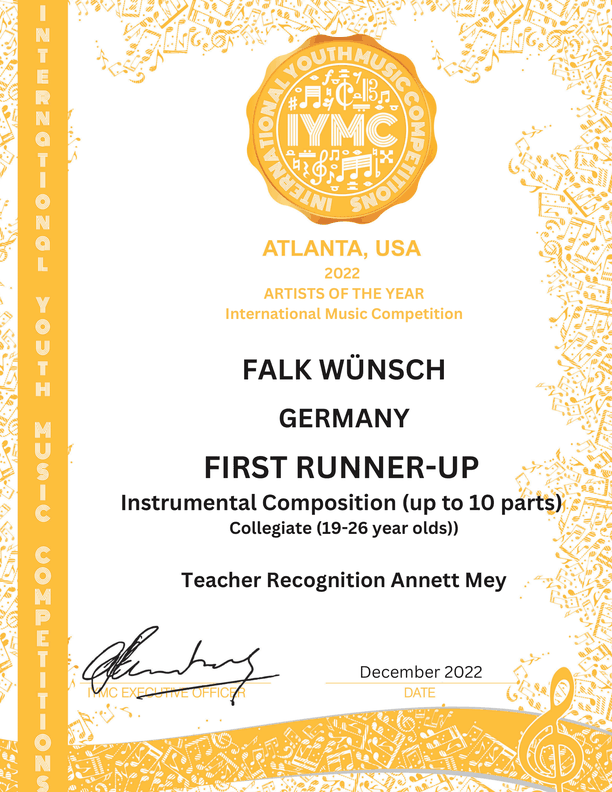 I'm excited to announce that I was awarded as FIRST RUNNER-UP at the Youth International Music Competition - Artist Of The Year held by IYMC in the USA.
This was my second submission to the competition. In order to participate in the contest you need to qualify beforehand.

With the FIRST RUNNER-UP Award I'm the second highest scorer in my category worldwide.
The award also goes to violinist Anoush Seferian. Thank you so much for your wonderful work!  And Thanks to Orlando Poensgen for the Mix & Mastering!
Furthermore I'm also honored to be invited to the New York Prize Winner Recital.
This year I'm looking forward to giving my best in order to win the overall first place of Absolute Winner in 2023!
Original violin played by Maria Luefing.